WELCOME!
The breathtaking landscape of Bodaway-Gap Chapter near the Grand Canyon on the Navajo Nation reflects the resilient spirit of the residents of this severely marginalized community. The incredible beauty of this landscape sits in sharp contrast to the deplorable conditions created for residents through a political and bureaucratic nightmare  known as the Bennett Freeze. In 1966, a ban on all development was instituted by Robert Bennett, Commissioner of Indian Affairs.
The Bodaway Gap Chapter is geographically the largest Chapter on the Navajo Nation. Eighty percent of it lies within the former Bennett Freeze with the Bodaway Gap Community being the most impacted.
Bodaway Gap residents have carved out their own opportunities through ingenuity, hard work and perseverance. The Native people of Bodaway Gap have relied on tradition and culture to keep them going especially during difficult circumstances. Many families still farm, graze sheep and cattle on long standing grazing leases. Entrepreneurs and craftsmen have come together in a well-established organization known as Antelope Trails Vendors Organization (ATVO), to sell jewelry and other handcrafted art.
In 2009, fortunately the ban on all development was lifted with tenacious character, the people of Bodaway-Gap have made tremendous strides to address critical needs. The community continues to respect and acknowledge all past, present and future leaders known as Chapter Officials, Council Delegate(s) and Farm Board Members
Bodaway-Gap Chapter has been recognized for superior telecommunication infrastructure, water and sewer infrastructure and the ability to move projects.
Despite all the challenges during the past years, the Bodaway-Gap Chapter continues to grow with commitment and support from Bodaway, Gap, Hidden Spring, Cedar Ridge, Navajo Spring and Bitterspring residents.
Business Hours: Monday – Friday 8:00 AM – 5:00 PM LUNCH: 12:00 – 1:00 PM CLOSED: Federal and Tribal Holidays. DUE TO THE PANDEMIC: There is no in person contact.
MEETING ANNOUNCEMENT & AGENDA - CLICK HERE TO DOWNLOAD THE DOCUMENT
COMMUNITY INFORMATION & UPDATES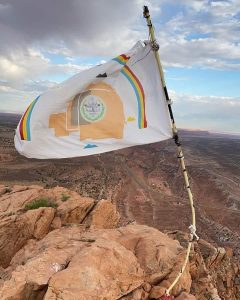 CLICK HERE – FOR IMMEDIATE RELEASE – FEMA's COVID-19 Funeral Assistance application now open to general public
2021 SUMMER YOUTH EMPLOYMENT – HIRING High School & College Students.
CLUP C MEMBERSHIP: Reorganization Phases are in the process. Please make contact with the BG Chapter Office at (928) 283-3493. (Updated contact information is needed.) THANK YOU
 –

2021 – Chapter Meeting schedule & Announcement
JULY
Planning Meeting: July 10, 2021 at 1:00 PM (DST): VIA Teleconference  – CLICK LINK
UPDATED: Regular Chapter Meeting: SUNDAY – July 25, 2021 at 1:00 PM (DST): VIA Teleconference – CLICK LINK
AUGUST
Planning Meeting: August 7, 2021 at 1:00 PM DST
Regular Chapter Meeting: August 21, 2021 at 1:00 PM DST
SEPTEMBER – Possible In Person
Planning Meeting: Sept. 11, 2021 at 1:00 PM DST
Western Navajo Agency Council Meeting: Sept. 18, 2021 at 10 AM HOST: Bodaway Gap Chapter
Regular Chapter Meeting: Sept. 25, 2021 at 1:00 PM DST
MEETING LINK - INFORMATION
Google Meet: meet.google.com/fbu-bqce-mgg   Join by phone: (US) 1 502-791-5460 
PIN: 899585265